Mining Dangerous incident | SinNot 2018/01367
A mining dangerous incident has occurred. Summary: An excavator rolled onto its side when the ground gave way under the right-hand track. At the time, the excavator was digging a sump for water due to a 'hot shot'. The cab door was open at the time.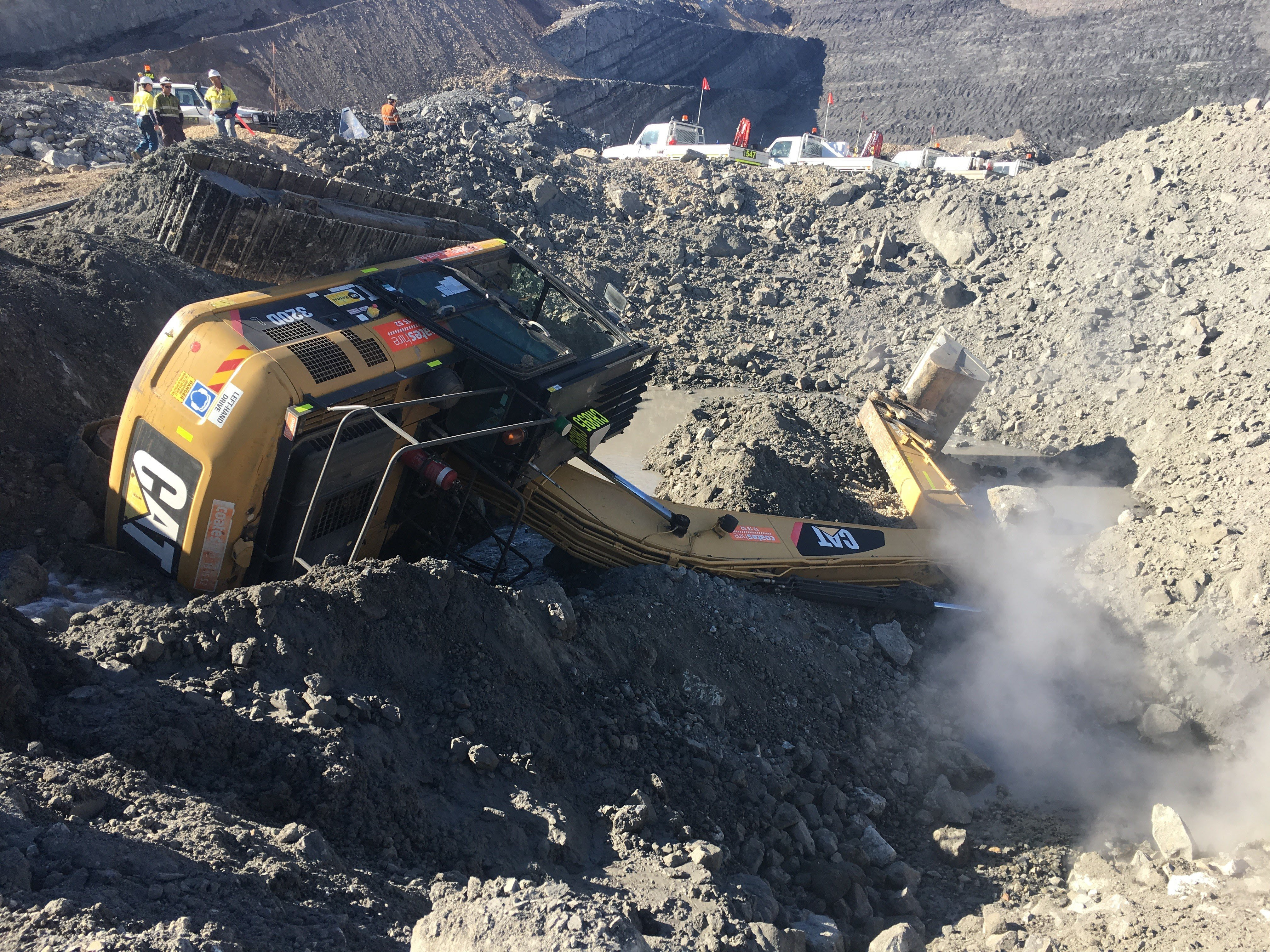 Recommendations to industry: When working near heat- affected ground, the ground stability needs to be considered when preparing a safe work procedure. When a risk of roll over exists, additional controls must be implemented to minimise the risk including set back distances, further pad construction and use of alternative machines.
For more mining dangerous incident notifications, subscribe to AMSJ News  More information is available on the New South Wales Mining Safety & Health website