OPINION When Peabody's North Goonyella mine caught fire in September last year, not a person in the Australian mining industry could have believed that a Government incident investigation would last a year.
No one would have believed that it would exhaust thousands and thousands of hours of Government mine safety personnel time while mines across the State of Queensland were not being inspected for critical risks and mine workers were perishing.
Who would have believed that such a routine spontaneous combustion incident, in a mine that was fraught with spontaneous combustion problems in the past, would have been filled with the twists and turns that North Goonyella incident has given the industry?
As the final date for the Queensland Mines Inspectorate to launch a prosecution against Peabody Energy looms, another twist has emerged, and it's seemingly as bizarre as the North Goonyella incident in itself.
On Monday the Queensland Mines Inspectorate revealed they've been unable to interview anyone in relation to the incident itself…yes that's right! Not a dicky bird!
It seems all those they approached have exercised their right under the Coal Mining Safety and Health Act 1999 not to be interviewed by the inspectorate unless 'compelled by law to do so.'
The almighty, all-powerful purveyor of all things mining safety in the State of Queensland hasn't been able to get one of four hundred people that worked at, or with the mine, to speak about the incident.
Twists and turns continue
I have to admit it's one that I didn't see coming. Not since the Empire Strikes Back "No I am your father" line have I witnessed such a twisted ending…the problem is…..it's not the real ending for the Queensland Mines Inspectorate (QMI) and Peabody Energy.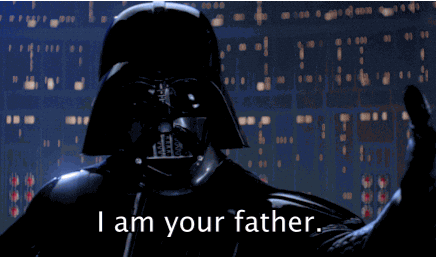 It (QMI) did reach some conclusions thus far to be fair. The inspectorate, in a media release, provided to other media outlets said that gas trends were not given sufficient consideration before the mine fire.
"There is evidence that some boreholes located deep within the 9N goaf region were insufficiently sealed, allowing ingress of oxygen into active goaves, with the potential to escalate conditions for spontaneous combustion," the inspectorate said.
Really….it's taken almost twelve months to reach this conclusion when, had the Queensland Mines Inspectorate spoke to anyone close to the event – like those who work in the mine, this was really obvious in September last year.
"There is evidence to suggest that the gas drainage system was being operated to focus on the management of methane instead of the potential spontaneous heating event that was occurring underground."
"There is evidence to suggest the mine did not follow its own procedures relating to major ventilation changes."
It also added, "The first three months of the investigation involved gathering mine documents and requesting further data where gaps were identified."
"To date, the inspectorate has reviewed more than 11,370 files, including ventilation records, gas data and the mine's safety and health management system, including relevant TARPS"
I have to admit, having spent several years working in Government, that things never move very quickly when you're working with seven-point six-hour days but, to take 10 months to reach these conclusions amounts to nothing more than Government mismanagement of the investigation in itself.
The North Goonyella mine fire is not an academic research project…it's a statutory investigation to determine breaches of mine safety legislation occurred and, as a secondary measure, to ensure that learnings are communicated across the industry to prevent a recurrence.
For the record, Peabody has publicly admitted to breaches in their preliminary report made available to industry.
Time to come clean
In Star Wars-like drama, Peabody has previously attempted to set the record straight on the incident in what seemed, a genuine appeal for clemency to the mighty Emporer Palpatine.
Peabody's action in the wash-up has been reasonably honourable (in a Peabody sort of way). They have acknowledged that they could have done it better and want to get on with the job of re-entering and exploring the future for North Goonyella. They're prepared for their punishment and accepted that they probably made some costly mistakes (albeit their insurer's covered a few of these).
Of course, the QMI has now been disruptive to Peabody's actions and have stalled the re-entry some months pending their own investigation which, at this point, seems likely to never end and never draw any real conclusions that are meaningful for prevention of further events.
So it makes you wonder why the QMI can't get anyone to speak on the incident?…potentially even their own people.
AMSJ understands that a member of the QMI may have provided guidance on the application of TARPS at the mine including those to a key SOP which defined some of the operating requirement of the longwall.
Those recommendations included the relocation of gas sensors to more 'suitable locations' which may prevent triggering of alarms. The changes reportedly affected the operation of the methane sensor and how often it was in alarm mode – somewhat resembling the lead up to the Appin disaster.
It seems, on the surface at least, that a sanctioning of Peabody's procedures may have been provided by a member of the QMI.
Of course, it's difficult for the QMI because they're not in the business of investigating themselves, are they?
If the QMI investigators actually spoke to some of the 400 odd workers at Peabody (particularly those indirectly associated with the incident who cannot incriminate themselves while giving evidence), they'd probably have an inkling that there may be some skullduggery at work.
So the solution is – don't speak to anyone who might know anything about something and you'll surely get your answer.
Everyone goes missing
What's truly unbelievable is that all who have been involved or associated at the heart of this event from a management perspective, are now elsewhere…either overseas or in other jobs and of course they don't really want to talk when they don't have too.
The head of the mines inspectorate has moved on, a senior inspector has moved on, the mine manager has moved on and did we mention the head of Peabody in Australia has also moved on. Funny that!
Indicative of bigger issues
At the very core of the Peabody North Goonyella saga are a number of issues concerning mine safety regulation, inspection and incident reduction in the State of Queensland.
In my opinion, it's a debacle and the accidents and high potential incidents occurring are reflective of the regulator's failure to adequately enforce and drive a culture of safety in Queensland mining. While there is plenty of good people in the mine safety branch of the Government, there appears many in leadership have lost their way.
The real issues aren't about regulating for manslaughter or safety resets. Clearly, in both cases, there's evidence suggesting that they don't entirely work well anyway.
In my view, the issues are at the heart of an industry culture where some rogue operators (including some large and small companies) are putting shareholder value above employee value, where covering up an incident is viewed as important as preventing incidents, where bonuses are paid to maximise production and encourage non-reporting of safety-related incidents and….where there's a two-rule system for contractors and employees regarding safety.
I have long advocated that the QMI should be a driver for culture change across the industry but it seems the only way to facilitate change is a Parliamentary inquiry or even a Royal Commission into mine safety.
At that point, the snakes under the rocks might actually be discovered and the Queensland Mining Inspectorate can have a clear agenda. We might even find out who the 'real father' of the North Goonyella incident really was!
Read More Mining Safety News